A disabled groom has captured the hearts of many online as he danced energetically with his bride on their wedding day.
The touching video, which features the groom dressed in a suave suit and a pair of sneakers to match, showcases his spirited and lively dance moves that outshone everyone present at the wedding.
His unique charisma and determination to enjoy life's precious moments have touched the hearts of countless viewers online.
The video has quickly gained traction on various social media platforms, captivating the hearts of many social media users who have flooded the comments sections with admiration and respect for the groom's courage and determination.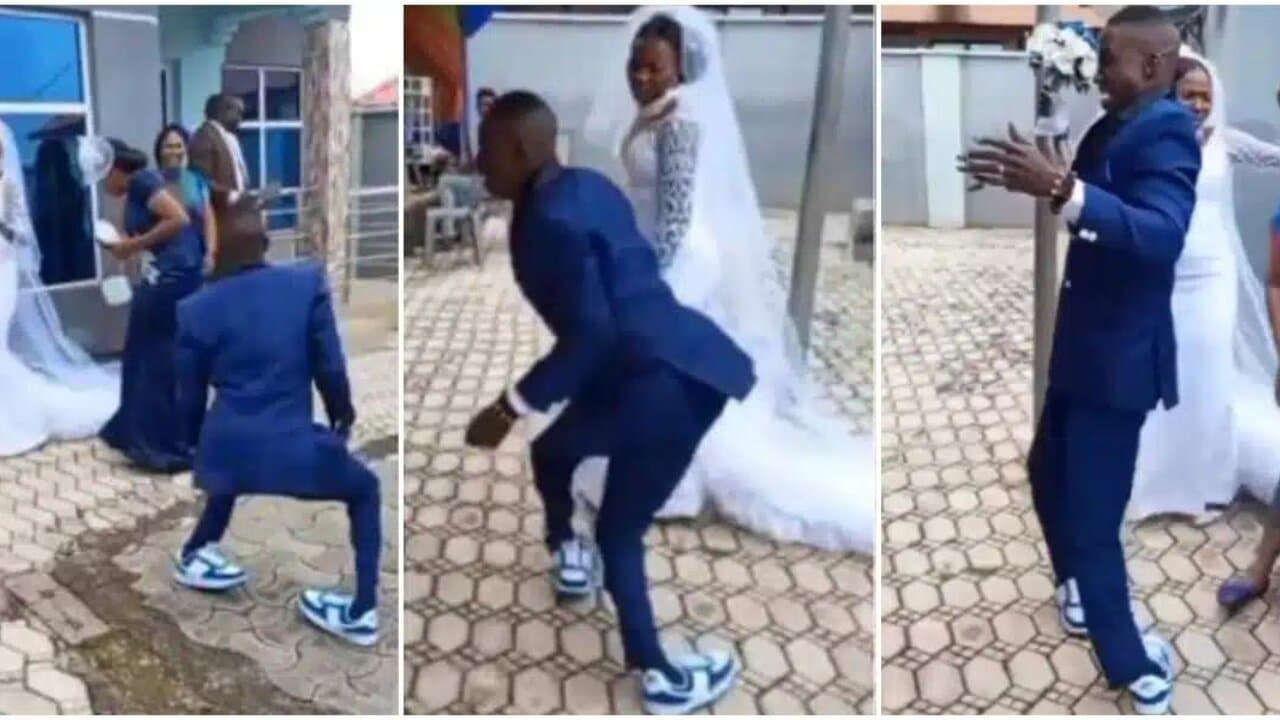 Many hailed him as a shining example for others facing similar challenges and disabilities.
Below are some of the reactions from netizens who have come across the video…
@chefdeee said; "He still sabi dance better than me."
@petitenare said; "I see a young happy man dancing amidst his challenges. Why are you laughing? You have both legs hands and a mouth yet you complain over little things and cannot be grateful to GOD."
@priscillia_oluchi_ said; "All I see is a happy man, that has decided to find happiness regardless of his disâbility. Just because a man lacks the use of his eyes doesn't mean he lacks vision. Disâbility is a matter of perception. May their marriage be filled with everything that makes a beautiful home. Bless them.
@tbellz07 said; "I love how happy he is, despite whatever physical challenges he may be facing. I wish them a happy married life and I also pray they make enough money to have a corrective surgery because the legs can be straightened. My friend's daughter had a corrective surgery in Nigeria and today she walks fine. May God bless and provide for them."
@davidnow reacted; "All I see is happiness, he really deserves it all."
Watch the video below to know more…
Visited 18 times, 1 visit(s) today